Buy sake now - Join the Club ! Updated on
| | |
| --- | --- |
| Search for your favorite sake? | |
New arrival - "Hiya Oroshi" Autamn special
Now available !
Limited Quantity
Welcome to SAKAYA USA Web.
Sakaya usa is
your
"SAKE SHOP"
online!
Buy your sake or join the club,
We ship your sake directly to your door.
This "SAKE SHOP" is easiest way to get
"BEST OF BEST PREMIUM SAKE"
from Japan.
CHEERS and ENJOY SAKE!!!
---
---
---
Japanese Hand-blown Ultla-thin Sake Tasting Glass
Buy it or for more detail click here.
---
---
---
SAKAYA USA - SAKE CLUB
"OMAKASE STYLE"
It's so easy to enjoy sake.

Whether you consider yourself a novice or expert,
SAKAYA USA Sake Club is the best and easiest way.

You can enjoy variety of sake all the time.
Our sake connoisseurs would pick for you.
Your satisfaction guaranteed!
or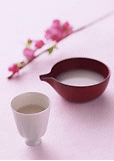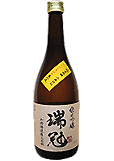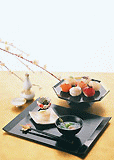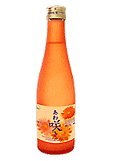 SAKAYAUSA INC. P.O. Box 86383 Los Angeles, CA 90086-0383 Tel:323.264.9395 Fax:323.264.9395 www.sakayausa.com
---
---
---
---
---
---
---
---
---
---
---
---
---
---
---
---
---
---
---
---
---
---
---
---

---
---
---
---
---
---
---
---
---
---
---
---
---
---
---
SAKEWards
buy sake online,usuhari, usuhari grass, namazake, jizake, Premium, sakeshop, true, los angeles, natsu nama, hiya oroshi, gift,
draft, unpasteurized, ginjyo, jyunmai, daiginjyo, sakaya, seasonal,
hiya oroshi, natsu nama, sakeshop, namazake, gift, Premium, buy sake online, true, jizake, los angeles,
draft, unpasteurized, ginjyo, jyunmai, daiginjyo, sakaya, seasonal,
buy sake online, namazake, natsu nama, hiya oroshi, gift, Premium, jizake, sakeshop, true, los angeles,
draft, unpasteurized, ginjyo, jyunmai, daiginjyo, sakaya, seasonal,
true, los angeles, buy sake online, gift, Premium, hiya oroshi, natsu nama, sakeshop, namazake, jizake,
draft, unpasteurized, ginjyo, jyunmai, daiginjyo, sakaya, seasonal,
---
---
---